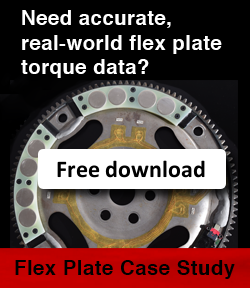 Several market trends will have positive and in some cases, challenging, effects on TECAT's Test and Measurement business in the Automotive market.
According to IHS's Global Light Vehicle forecast sales continue to increase at about a 3.9% CAGR.  Europe is recovering while the BRIC countries continue to be the largest contributors to the growth.  The growth rate is, however, lower than the recent past due to significant issues in Brazil as well as a slowing of China's contribution.
While these trends certainly affect our key automotive R&D customers ability to finance their development efforts, from which TECAT derives its sales, there are other trends that more directly affect TECAT.  I would like to highlight just a couple:
1.  Jeff Hemphill, SAE's Vice President of Automotive and CTO of Schaeffler Group, shared a chart from Wards Auto News showing where automotive R&D work is being conducted around the globe.  There was an interesting trend where European vehicles continue to have their development done in Europe almost exclusively and both North America and Asia are increasingly moving R&D activities to Europe as well.  In the case of the "America 3" car companies, legislation driving fuel economy and emission requirements is pushing the industry to smaller and lighter vehicles and the centers of expertise for those products are in Europe. 
TECAT response:  We participated in the European Auto Testing Expo in Stuttgart Germany in June to expose European engineers to TECAT's revolutionary wireless sensor technology.
2.  The US "Corporate Average Fuel Economy" or CAFE requirements are driving HUGE reductions in emissions and increases in fuel economy.  The standard will require automakers to raise fuel economy to 54.4 miles per gallon for passenger cars and light trucks from 35.5 today.  At a meeting of automotive Chief Technical Officers assembled at this year's SAE International's Congress and Exposition in Detroit the attendees were asked if the industry was capable of innovating fast enough to meet this standard and 65% did NOT think so.  Further adding to this challenge is the currently low gas prices in the US which are resulting in people buying bigger cars and fewer "high efficiency" vehicles such as hybrids.
TECAT response:  We are continuing marketing efforts to help engineers understand the uniquely differentiated role TECAT sensors can play in helping their innovation and development efforts targeted at addressing these requirements.